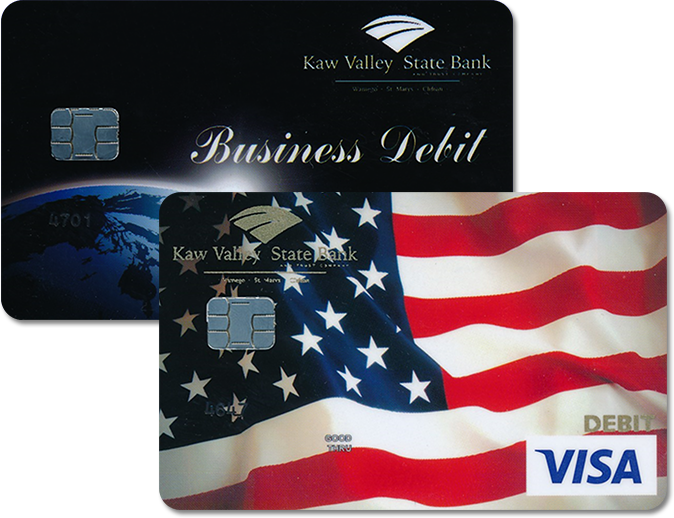 Our Chip Debit Cards work like an ATM card and check combined. It is accepted worldwide. Purchase amounts come directly out of your checking account. Since the debit card also functions as an ATM card, you can make withdrawals at any ATM, anytime anywhere. Business debit cards offer a higher Point-of-Sale (POS) limit for more buying power.
Use of a non-Kaw Valley State Bank ATM may be subject to additional fees.
To report your debit card as lost or stolen,
please contact us or after hours at 1 (833) 933-1681.